mjdxp - Social Links
---
This page lists some of the social media platforms I use. The best way to contact me is via Discord (although I sometimes do not accept random friend requests). If you can't get to me on Discord, Reddit is the second best.
Reddit - I use Reddit as my main social media platform. I usually post memes, tech stuff, and mostly just garbage.

YouTube - I post videos on YouTube occasionally, but I mostly use it for commenting on other videos. You may have seen me in the comments section of certain YouTube videos before.

Discord - My Discord tag is mjdxp#3230. Discord is my main form of communication online. I have a Discord server for an old project, but it goes mainly unused now.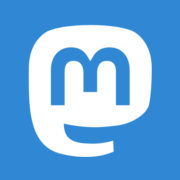 Fosstodon - I rarely use Fosstodon, but here is my user profile on it.